Catch the wave with Kristin Omdahl
There is no better feeling than making something you can show off and wear that you are proud of and on top of that using sustainable materials to do so. My line of Kristin Omdahl Yarns are made from an assortment of natural products including bamboo, casein (milk) fiber, wool, and organic cotton.
They come in an ever-expanding array of beautiful vibrant colors, textures, and weights so you can create any version of a pattern you like from the lightest summer wear to the warmest most toasty winder garb you can imagine.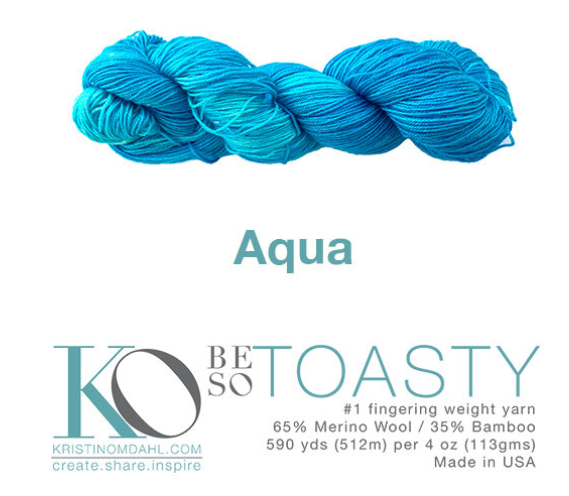 The number one area of the body that tends to get cold during winter months is our necks. If we can manage to dress in layers and keep our necks warm our body temperature tends to regulate better. This is why I designed this lovely Maisie Beaded Knit Cowl. It can go with casual or dressy clothing, crafted in any color, and dressed up with the beads of your choice. You could even get super fancy and go with Swarovski Crystals!  Talk about bling factor!
Ready to get knitting?
I host a livestream podcast Monday through Friday on my YouTube Channel called Create Share Inspire Podcast. You can join the audience LIVE and even ask me questions LIVE.
You can browse through over 700 previously recorded episodes HERE: Create Share Inspire Podcast Playlist . Make sure to subscribe to my YouTube Channel to get reminders when the next episode airs LIVE.
Follow my lead and I am there every step of the way including being available and totally interactive in my online Facebook group which you are invited to participate in. You can post up your new creations as well as ask questions of myself and other members. Create. Share. Inspire on Facebook
I look forward to seeing your creations!