Did you know that pattern sizes for garments in the craft world are often not the same as clothes you buy in the store?
Small, medium, and large are not set sizes and can be subjective from one brand to another. It is far more accurate to choose the size you need based on exact measurements. You may use your store-bought clothes as a reference if you measure them, but I wouldn't recommend using the size tag to select your pattern size.
Your bust size is the prominent guide measurement used for selecting pattern size of garments.
Some designers might include a size range of XS to 3XL labels in addition to bust measurements, but most patterns come standard with the bust measurements. Many patterns also come with a schematic which is a simple line drawing of the shape of the garment along with measurements for neck, shoulders, sleeve length and circumference, bust circumference, body length and sometimes more.
It is important to note that bust measurement isn't necessarily your bra size. Your bra size number is the chest measurement underneath your bust combined with the signifying letter which stands for the cup size. It is the combination of the two that indicate your bust measurement for clothing (pattern) size.
So how do I measure my bust?
It's easy.
Get a flexible tape measure and wrap it around your bust. Find the biggest part (usually over your nipples) and write down that number.
Next ask yourself if you want the top to be fitted, loose, or somewhere in between. That is the ease of the fit. Ease can be negative or positive. For example: Let's say your bust measurement is 40 inches. You may want a perfect fit (zero ease), or you may want a snug fit (negative ease) or a loose fit (positive ease).
Ease can be anywhere from 0 to 8 inches or more! The best way to determine what is your personal aesthetic, is to measure your store-bought clothing in your closet. Lay flat a top that is similar in style to the one you plan on making from your pattern and measure the bust. This will give you a good indication of whether you like positive, negative or zero ease in your fit.
For 2 inches of negative ease, that would be 40 – 2 = 38 for 5 inches of positive ease, that would be 40 + 5 = 45. Or for zero easy your size would just be 40 inches.
Depending on the size range increment, you may also find yourself to be between sizes. Depending on your preference for negative or positive ease, you would either size up or size down. So, let's say the pattern sizing is 36 (40, 44, 48, 52) in bust measurements and you are 38 inches. You might want to consider the style of the top as well as your preference for ease, too.
Is the top fitted and meant to be body conscious?
Is it a flouncy, A-line top meant to be worn loose and flowy?
These are all great questions to ask yourself to get the best possible fit for yourself.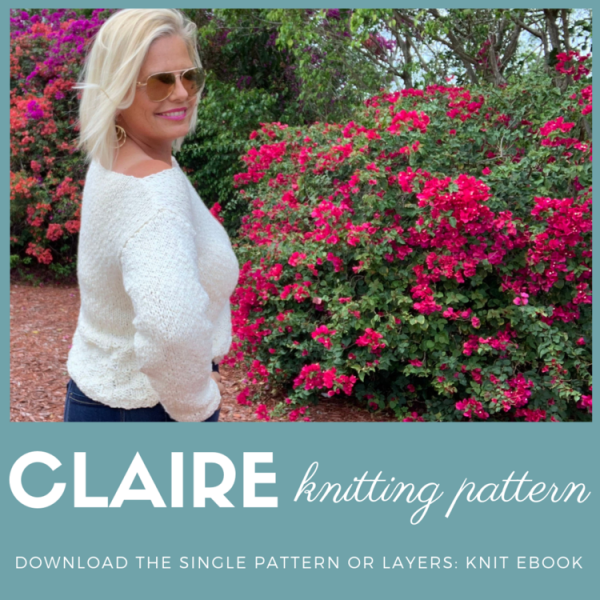 Kristin Omdahl knit and crochet patterns include a large size range, plus charts and schematics, so you can choose the perfect fit every single time! Here are two fabulous examples – The Margot and the Selma!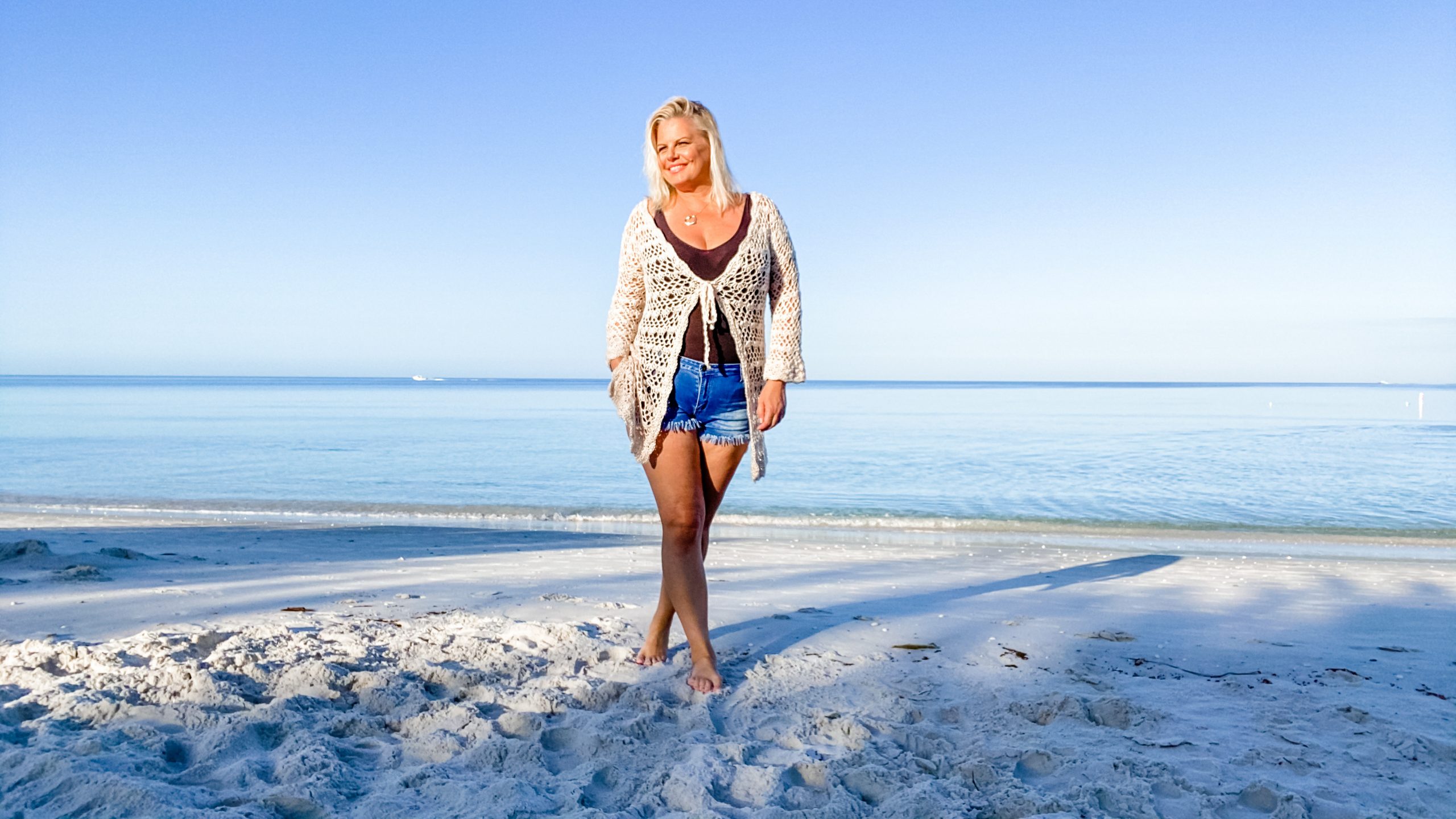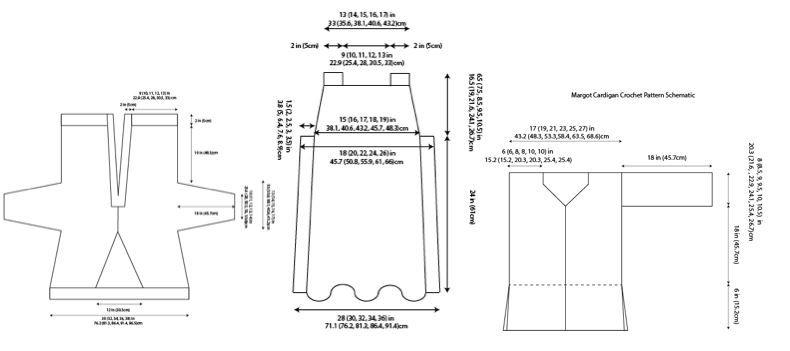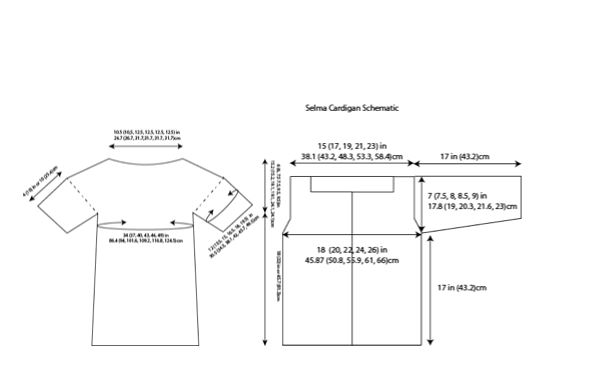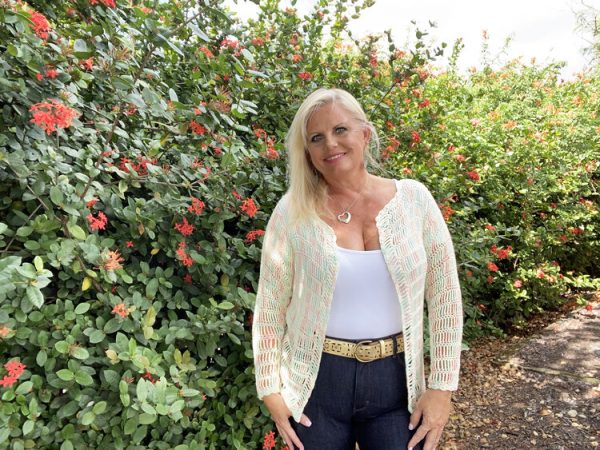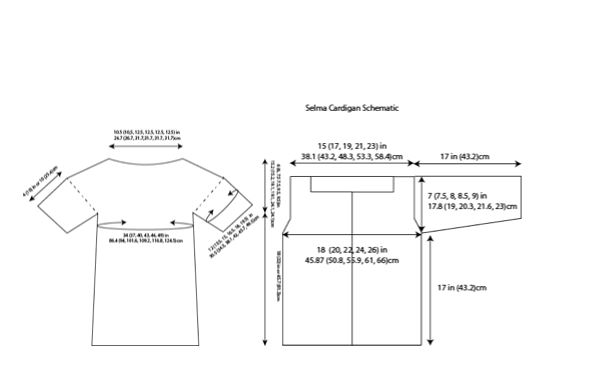 Choosing the fit correctly before you begin a knit or crochet pattern project will save you time and frustration further into the project. Taking a little extra time in the beginning will reward you with  a wonderfully fitting, comfortable, and flattering garment.
Ready to get going on your next wardrobe addition?
Here is a short cut:
Knit patterns
Crochet patterns
Stay tuned for more tips and tricks to make your projects even easier!
xoxo,
Kristin