Fall 2021 NEW Pattern Round Up to Knit or Crochet by Kristin Omdahl
Here are the latest knit and crochet patterns I released for Fall 2021, with a variety of techniques featuring a variety of weights of yarns, too. I organized this round-up by yarn weight.
NEW Fall 2021 Knit and Crochet Patterns featuring #5 Bulky Weight Yarn (Be So Easy Yarn):
Aveline Crochet Cardigan or Ruana Pattern
Savannah Easy Knit Vest Pattern
Elsa Easy Hooded Tunic Crochet Pattern
Lagertha Knit Shawl Pattern
Noelle Easy Christmas Stockings to Knit or Crochet
Raquel Easy Knit Shawl Pattern
Nikki Easy Crochet Scarf Pattern
Easy Faberge Crochet Blanket or Shrug Pattern
Easy Morango 2-in-1 Shawl or Cardi Wrap Crochet Pattern
Laurel Crochet Blanket or Shrug Pattern
Aurora Cardi Wrap Vest Crochet Pattern
Peri Pocket Shawl Crochet Pattern
Callie Mae Knit and Crochet Cowl Pattern
Ayla Knit Shawl Pattern
Stellaluna Crochet Shawl Pattern
NEW Fall 2021 Knit and Crochet Patterns featuring #2 and #3 Sport and DK Weight Yarns (Be So Scrubbi, Be So Sporty and Be So Baby Yarns):
Catalina Headscarf Crochet Pattern:
Scrubbi Knit Washcloth Pattern:
Scrubbi Crochet Washlcloth Patterns:
Solana Knit Bucket Hat Pattern:
Airy Rainbow Bag Pattern:
Camila Crochet Cardigan Pattern:
Aveline Crochet Cardigan Pattern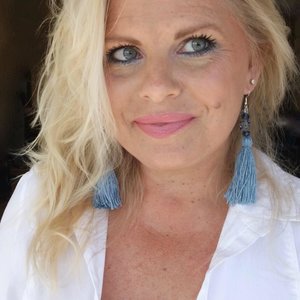 Kristin Omdahl is the best-selling author of dozens of knit and crochet books; publisher of almost 1000 knit and crochet patterns; producer of award-winning videos; and curator of gorgeous yarns and products. You can join Kristin LIVE 5 days a week for The Kristin Omdahl Show on YouTube and browse through thousands of tutorial videos there, too.
Shop Kristin Omdahl Yarns HERE
Shop Kristin Omdahl Crochet Patterns HERE
Shop Kristin Omdahl Knitting Patterns HERE
I would love to see your creations. Just as much fun as making these myself is the satisfaction I get from seeing my designs come to life and other knit and crochet fans wearing them too. There are now 2 ways you can share what you have done!
Additionally, I host a livestreaming podcast, vlog or show weekday on my YouTube Channel called The Kristin Omdahl Show. You can join the audience and even ask me questions LIVE! I often do a show and tell, or quick demo and I always interact with the live audience. It is a lot of fun!
You can browse through close to 1000 previously recorded episodes HERE: The Kristin Omdahl Show Playlist. Make sure to subscribe to my YouTube Channel to get reminders when the next episode airs LIVE.
I look forward to seeing what you create!
Kristin donates a portion of every sale to her charity Project Kristin Cares, which supports survivors of domestic violence. Learn more at KristinOmdahl.com/PKC 
xoxo,
Kristin
Kristin Omdahl Recipes HERE