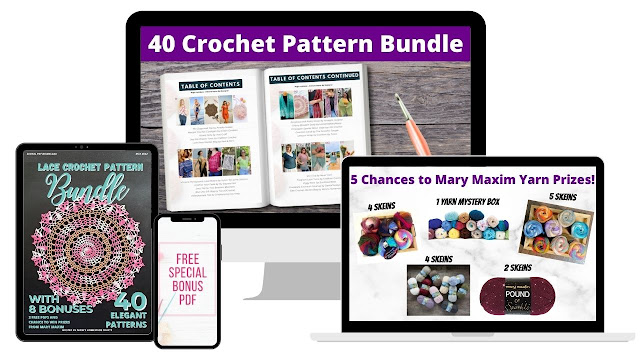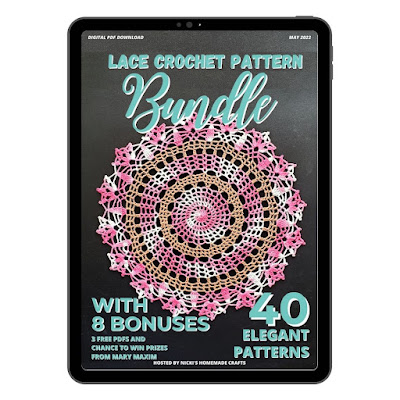 Summer is right around the corner and lace season is in full swing! I'm excited to share this wonderful crochet lace bundle with you. You will receive 40 patterns from the top crochet bloggers and designers at 90% savings to you! Available for only 5 days, this huge bundle is only $19.99!
Plus be entered to win one of 5 prizes from the bundle sponsor, Mary Maxim.
The crochet lace bundle is only available for 5 days! Download your crochet lace bundle today!
Once you purchase your crochet lace bundle, you will be entered to win one of the following prizes:
2 16oz skeins of Pound of Sparkle

4 skeins of Woodlands Yarn

5 skeins of Artist Palette Yarn

4 skeins of Prism Chunky Yarn

1 Yarn Mystery Box ($60 Value)
Each day a new winner is determined. If you don't win one day, you'll roll over the next day's drawing! Order your crochet lace bundle now to get the best chances of winning prizes.
And you will also receive the following bonus materials, too:
Crochet Cheat Sheet Ebook
4 different WIP Progress Sheets
Designer Contact List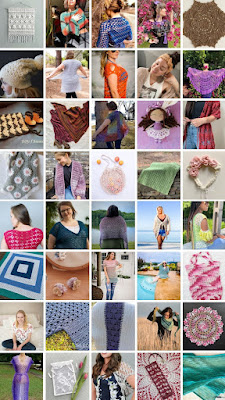 Here are the designers you will find in this crochet lace bundle, first link is to their Facebook, the second link is to their Instagram:
Clair de Lune Fiber Art  
IG: @clairdelunefiberart
Amelia Makes
IG: @ameliamakesblog
The Graceful Tangle
IG: @thegracefultangle
CarlieFlo
IG: @carlieflo 
Crochet 365 Knit Too
IG: @crochet365knittoo
Crochets By Trista
IG: @CrochetsByTrista 
Creations by Courtney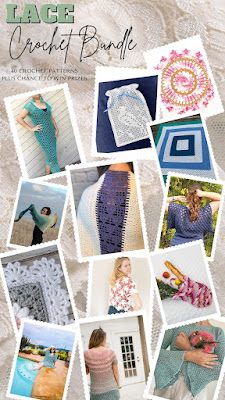 IG: @creationsbycourtneyllc
Pretty Darn Adorable
IG: @prettydarnadorable 
DarkNTwistyHousewife
IG: @darkntwistyhousewife 
Eva Widjaja 
IG: @hanacrochetdesign
Sweet Softies
IG: @SweetSofties
Parlez vous crochet
IG: @Parlezvouscrochet
Little Light Design Co.
IG: @littlelightdesign_co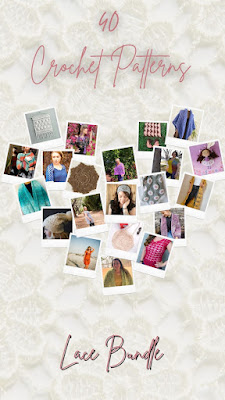 Julie Yeager
IG: @julieanny_crochet
I Need It Crochet Designs
IG: @ineeditcrochet
Itchin' for some Stitchin', LLC
IG: @itchinforsomestitchin
My Square Hat
IG: @mysquarehat
Kristin Omdahl
IG: @kristinomdahl
HandmadebyRaine
IG: @handmadebyraine
Revel Yarn
IG: @revelyarn
Poppy Crochet Design
IG: @poppycrochetdesign
Straight Hooked
IG: @straighthookedus
SunflowerRaes
IG: @sunflowerraes
Teal Dragonfly Creations
IG: @teal.dragonfly.creations
The Wool Flower Co
IG: @thewoolflowerco

TorunJCrochet
IG: @torunjcrochet
Trifles N Treasures
IG: @triflesntreasures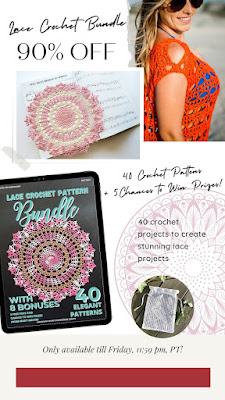 Two Brothers Blanket
IG: @twobrothersblankets
Cre8tion Crochet
IG: @cre8tioncrochet
Nicki's Homemade Crafts
IG:@nickishomemadecrafts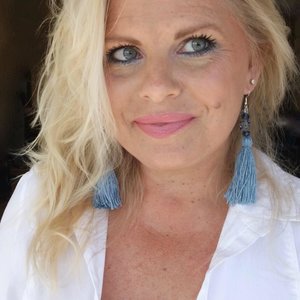 Kristin Omdahl is the best-selling author of dozens of knit and crochet books; designer of almost 1000 knit and crochet patterns; and producer of award-winning videos. You can join Kristin LIVE 5 days a week for The Kristin Omdahl Show on YouTube and browse through thousands of tutorial videos there, too. Kristin donates a portion of every sale to help survivors of domestic violence. Learn more about Kristin's charity, Project Kristin Cares HERE.
Shop Kristin Omdahl Crochet Patterns HERE
Shop Kristin Omdahl Knitting Patterns HERE
I would love to see your creations. Just as much fun as making these myself is the satisfaction I get from seeing my designs come to life and other knit and crochet fans wearing them too. There are now 2 ways you can share what you have done!
I have recently added a wonderful new interactive section to the website which I invite you to take part in, it has been a smashing success and such fun so far. It is the new

"Share Your Project" section

. You, my creators, can upload images and descriptions of your creations to share with the ever growing community!

To upload simply click here. 

If you want to continue the party, join the KO Community Forums on my website. It is 100% PRIVATE! You can start or join forum posts, and even direct message others, too. Join the KO Community forums

HERE

 
Additionally, I host a livestreaming podcast, vlog or show weekday on my YouTube Channel called The Kristin Omdahl Show. You can join the audience and even ask me questions LIVE! I often do a show and tell, or quick demo and I always interact with the live audience. It is a lot of fun!
You can browse through over 1000 previously recorded episodes HERE: The Kristin Omdahl Show Playlist. Make sure to subscribe to my YouTube Channel to get reminders when the next episode airs LIVE.
You can also Refer-A-Friend and get rewarded, too! Learn more HERE
I look forward to seeing what you create!
xoxo,
Kristin