Kristin Omdahl Earns YouTube's Silver Award for Reached 100,000 Followers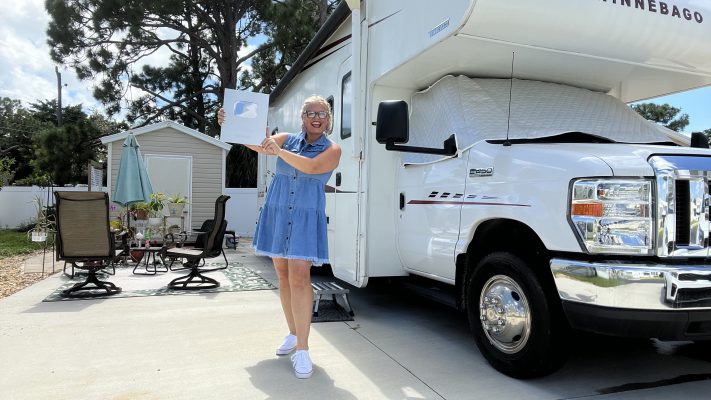 I am so excited, proud and happy to share with you that my YouTube Channel has surpassed 100,000 subscribers! It took 10 years, 2,395 videos, 1,085 livestreams, focus, and the promise to myself to never give up. Once your channels reaches this milestone, YouTube awards you with the Silver Award.
It is the first of 3 awards YouTube gives to recognize three achievement levels:
Silver Award – 100,000 subscribers
Gold Award – 1,000,000 subscribers
Diamond Award – 10,000,000 subscribers
If you would like to see the unboxing and the sweet and encouraging letter I received from the CEO of YouTube, please watch my unboxing video here:
I am humbly grateful to all of the people who choose to subscribe to my YouTube channel. I know you have so many other choices out there! Without you, I would not be celebrating this incredible milestone today. Thank you to ALL OF YOU!!! And here is to the next award (1,000,000 subscribers) and the award after that (10,000,000 subscribers). I figure if I can achieve one, I can achieve the rest, too. And guess, what? So can you. My dream, with sharing this exciting milestone, is to inspire others to NOT GIVE UP ON THEIR DREAMS! I worked hard for many years, kept my focus on my goals, and NEVER GAVE UP. You can do this, too. No matter what, don't give up on your dreams, ok? Promise? Not only do I have more dreams, but I also want to help others achieve their dreams, too. Because if I can do it, SO CAN YOU!!!! xoxo, Kristin
Would you like me to teach you how to start and grow your own YouTube Channel?
Let me know in the comments if you would be interested in learning this from me.
Leave a comment with your dreams. Let's get the momentum started now!!!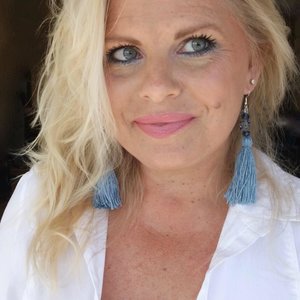 Kristin Omdahl is the best-selling author of dozens of knit and crochet books; designer of almost 1000 knit and crochet patterns; and producer of award-winning videos. You can join Kristin LIVE 5 days a week for The Kristin Omdahl Show on YouTube and browse through thousands of tutorial videos there, too. Kristin donates a portion of every sale to help survivors of domestic violence. Learn more about Kristin's charity, Project Kristin Cares HERE.
Shop Kristin Omdahl Crochet Patterns HERE
Shop Kristin Omdahl Knitting Patterns HERE
I would love to see your creations. Just as much fun as making these myself is the satisfaction I get from seeing my designs come to life and other knit and crochet fans wearing them too. There are now 2 ways you can share what you have done!
I have recently added a wonderful new interactive section to the website which I invite you to take part in, it has been a smashing success and such fun so far. It is the new

"Share Your Project" section

. You, my creators, can upload images and descriptions of your creations to share with the ever growing community!

To upload simply click here. 

If you want to continue the party, join the KO Community Forums on my website. It is 100% PRIVATE! You can start or join forum posts, and even direct message others, too. Join the KO Community forums

HERE

 
Additionally, I host a livestreaming podcast, vlog or show weekday on my YouTube Channel called The Kristin Omdahl Show. You can join the audience and even ask me questions LIVE! I often do a show and tell, or quick demo and I always interact with the live audience. It is a lot of fun!
You can browse through over 1000 previously recorded episodes HERE: The Kristin Omdahl Show Playlist. Make sure to subscribe to my YouTube Channel to get reminders when the next episode airs LIVE.
You can also Refer-A-Friend and get rewarded, too! Learn more HERE
I look forward to seeing what you create!
xoxo,
Kristin