Empower your Creative Spirit with the Crochet Power Book Series. With these powerful, crochet resource books you can combine so many variations of stitch patterns, construction methods, project sizes and dimensions and crochet edgings to make over 150,000 crochet possibilities without a pattern!
Crochet Power Book 1 is a stitch reference guide showcasing 19 beautiful crochet stitch patterns in four construction styles: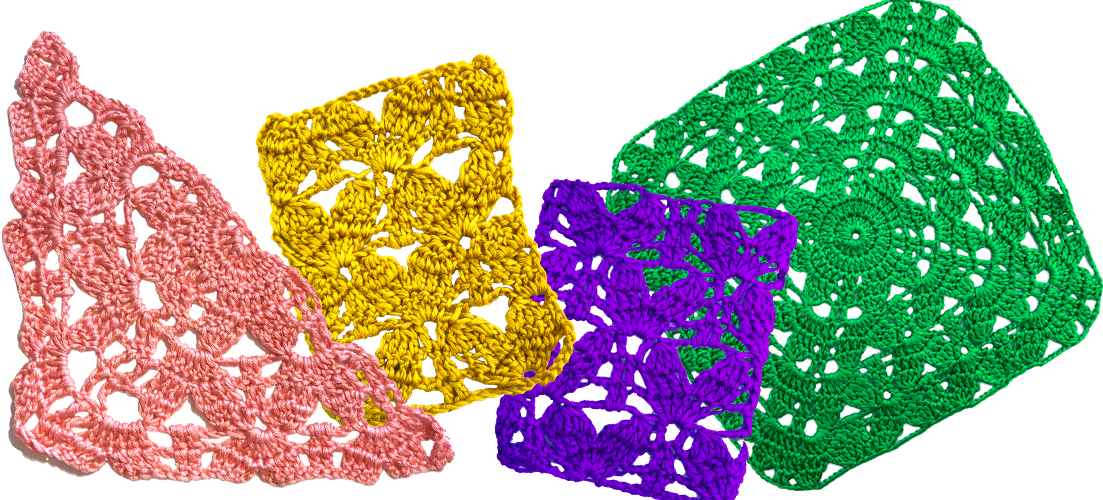 Aubrey Stitch Pattern
Shown in even in rows, even in rounds, increase in rows and increase in rounds construction styles.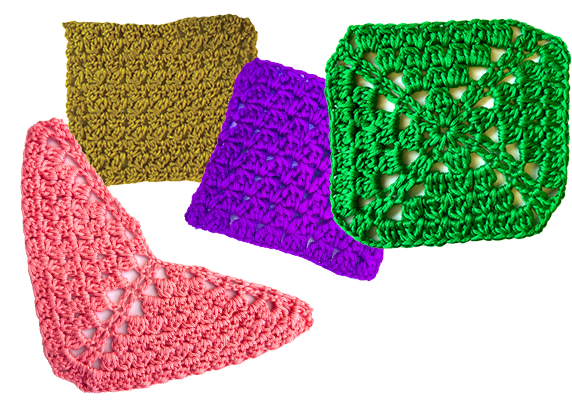 Bailey Stitch Pattern
Shown in even in rows, even in rounds, increase in rows and increase in rounds construction styles.
Use the Even In Rows section to create any sized 2-dimensional fabric from a scarf, place mat, afghan or any other flat fabric.
Use the Even In Rounds section to create any sized 3-dimensional tube fabric from sleeves, cowls, skirts, hats, bags or other tubular fabric.
Use the Increase In Rows section to create any top down growing fabric with any number of repeats to create top down triangular shawls (2 repeats), top down half hexagon shawls (3 repeats) or top down capes or capelets (4 repeats).
Use the Increase In Rounds section to create any increasing fabric from the center out. Make a square motif, shawl or square baby blanket with 4 repeats; make a hexagonal motif, shawl or afghan with 6 repeats. Or make an octagonal motif, shawl or baby blanket with 8 repeats.
The 19 stitch patterns are organized by 3 chapters: basic stitches, columnar stitch patterns, and offset stitch patterns.
Each construction style is color coded: even in rows swatches are gold, even in rounds swatches are purple, increase in rows swatches are coral and increase in rounds swatches are green.
Crochet Power 2: Edgings Book is a powerful crochet resource for adding crochet edgings to anything!
This massive reference book features 100 crochet edgings organized by construction style and easy to locate with color-coded chapters and detailed indexing. You can search by multiples within construction style, too! Learn how to crochet around shapes and corners with easy shaping techniques. Each edging pattern features charts, multiples for repeats and step-by-step written instructions. Scroll right and left on the slider to view more preview collage photos of the 100 crochet edgings featured in Crochet Power 2: Edgings.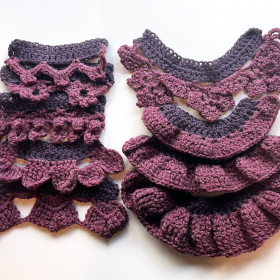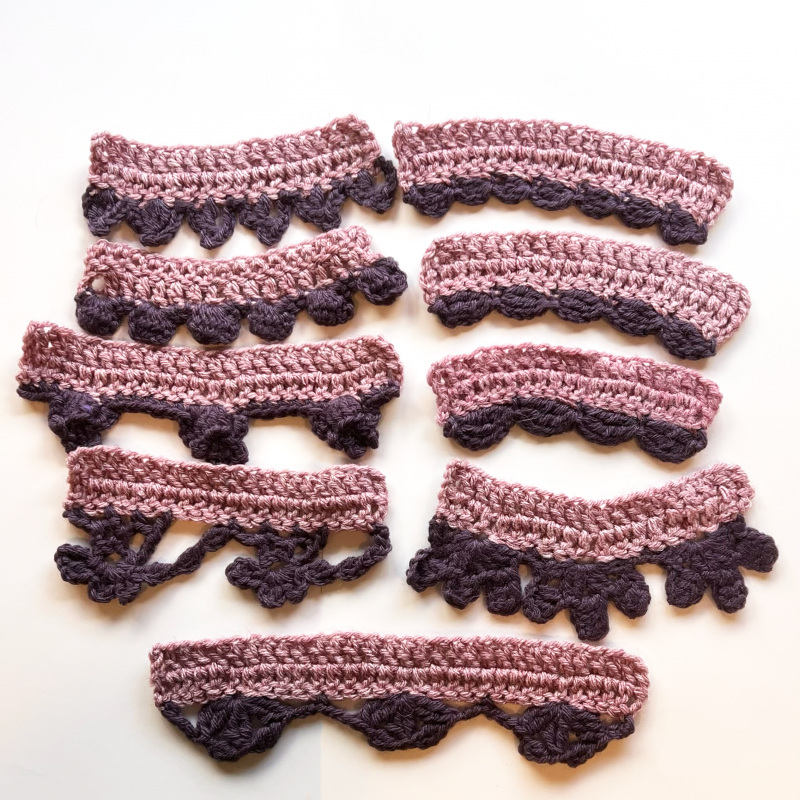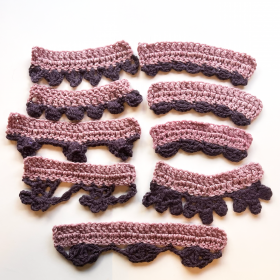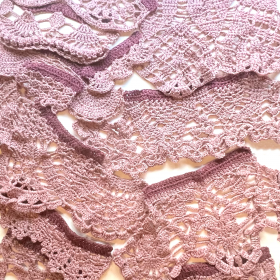 multi-row top down edgings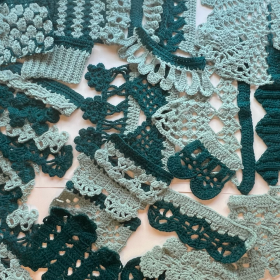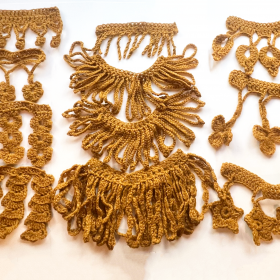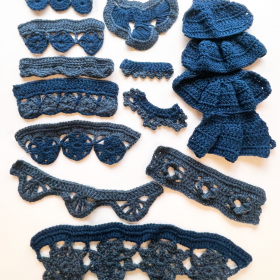 Perks of a Kristin Omdahl Knit or Crochet Book:
entire book is written in 14pt font for large, easy-to-read instructions.
All stitch patterns feature written line-by-line instructions and stitch multiples
stitch counts at the end of each row or round
charts for each set of instructions
tons of tips, advice and information about crocheting and yarn
made in the USA
Empower your Creative Spirit! Order both books in the Crochet Power Book Series today.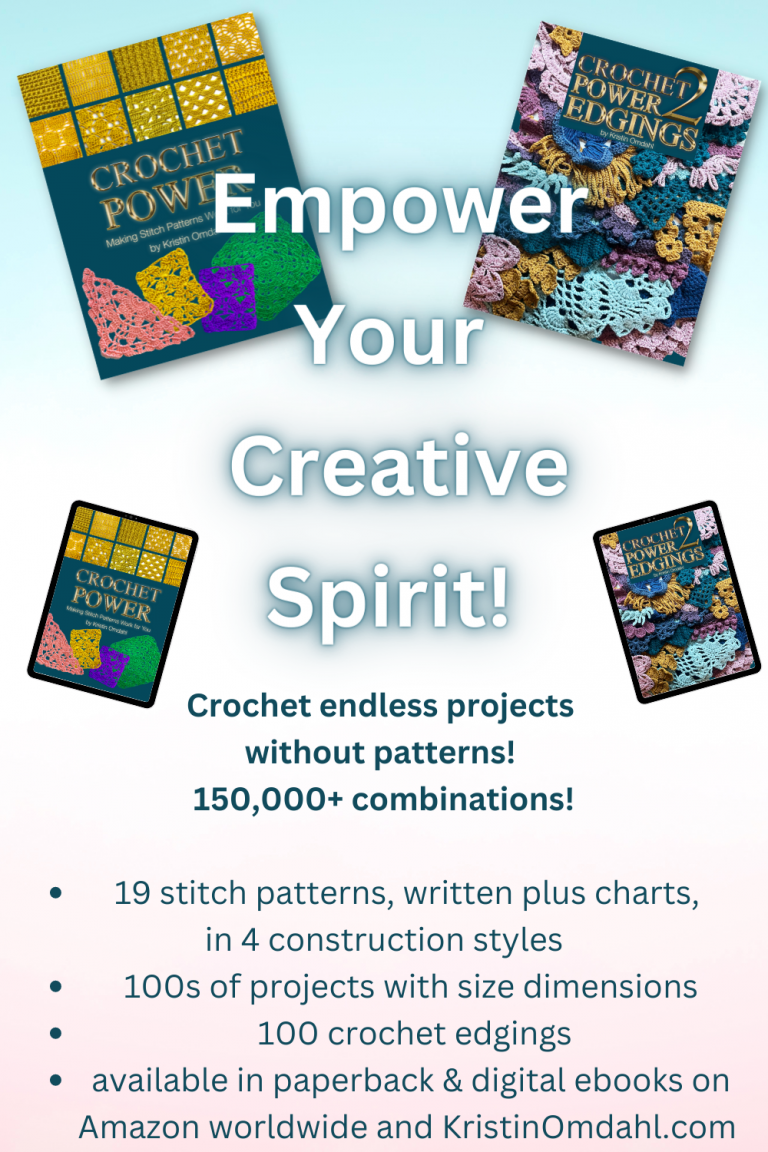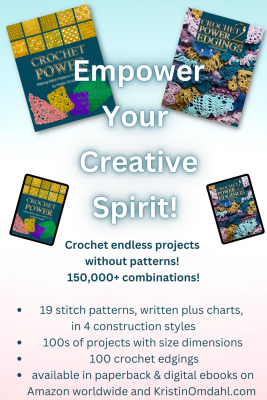 Kristin Omdahl is the best-selling author of dozens of knit and crochet books; designer of almost 1000 knit and crochet patterns; and producer of award-winning videos. You can join Kristin LIVE 5 days a week for The Kristin Omdahl Show on YouTube and browse through thousands of tutorial videos there, too. Kristin donates a portion of every sale to help survivors of domestic violence. Learn more about Kristin's charity, Project Kristin Cares HERE.
Shop all of Kristin Omdahl's knitting and crochet patterns, books and courses here:
I would love to see your creations. Just as much fun as making these myself is the satisfaction I get from seeing my designs come to life and other knit and crochet fans wearing them too. There are now 2 ways you can share what you have done!
I have recently added a wonderful new interactive section to the website which I invite you to take part in, it has been a smashing success and such fun so far. It is the new

"Share Your Project" section

. You, my creators, can upload images and descriptions of your creations to share with the ever growing community!

To upload simply click here. 

If you want to continue the party, join the KO Community Forums on my website. It is 100% PRIVATE! You can start or join forum posts, and even direct message others, too. Join the KO Community forums

HERE

 
Additionally, I host a livestreaming podcast, vlog or show weekday on my YouTube Channel called The Kristin Omdahl Show. You can join the audience and even ask me questions LIVE! I often do a show and tell, or quick demo and I always interact with the live audience. It is a lot of fun!
You can browse through over 1000 previously recorded episodes HERE: The Kristin Omdahl Show Playlist. Make sure to subscribe to my YouTube Channel to get reminders when the next episode airs LIVE.
You can also Refer-A-Friend and get rewarded, too! Learn more HERE
I look forward to seeing what you create!
xoxo,
Kristin