Join me for a new and exciting mystery crochet along cowl pattern. I am offering the project in 2 different yarns so you can choose whichever you prefer. Both are #2 sport weight yarns and you will need 440 yds for either cowl. I'm releasing the material list in the initial pattern download on December 1, 2022. You will have a month to order and receive your yarn to begin on time. Starting January 2, 2023 one section of the cowl pattern will be released along with a supplemental video tutorial. Each week thereafter, a new section of the cowl will be released. Here is the scheduled:
MCAL Download with Materials List: December 1, 2022 Download Here Now
MCAL Part 1 Instructions: January 2, 2023
MCAL Part 2 Instructions: January 9, 2023
MCAL Part 3 Instructions: January 16, 2023
MCAL Part 4 Instructions: January 23, 2023
MCAL Part 5 Instructions: January 30, 2023
What you will need:
First Option Cowl:
Andean Treasure Yarn by Knit Picks; #2 sport weight,100% baby alpaca; 110 yds per 50gm ball; color A Cherry Blossom Heather, color B Calypso Heather, color C Royal Heather, color D Fog Heather, 1 ball each.

H/8 (5mm) crochet hook

Yarn needle

Scissors
Second Option Cowl:
Shine Sport by Knit Picks; #2 sport weight, 60% Pima Cotton / 40% Modal natural beech wood fiber; 110 yds per 50 gm ball; color A Blush, color B Reef, color C Hydrangea, color D Cream, 1 ball each

H/8 (5mm) crochet hook

Yarn needle

Scissors
Gauge:
16 sts / 6 rows = 4 in (10cm) in blocked stitch pattern
Finished size:
10.5 in wide x 53 in circumference 
What if I want to use a different yarn for the Mystery Crochet Along (MCAL)?
You may substitute any yarn to make these cowls. You can choose any #2 sport weight yarn or use any yarn that gets the same gauge. You can also use a heavier or lighter yarn with an appropriately sized crochet hook but keep in mind you will be using a different amount of yarn if you change the gauge. Use this handy reference guide when determining how much yarn you need for any project in any weight yarn: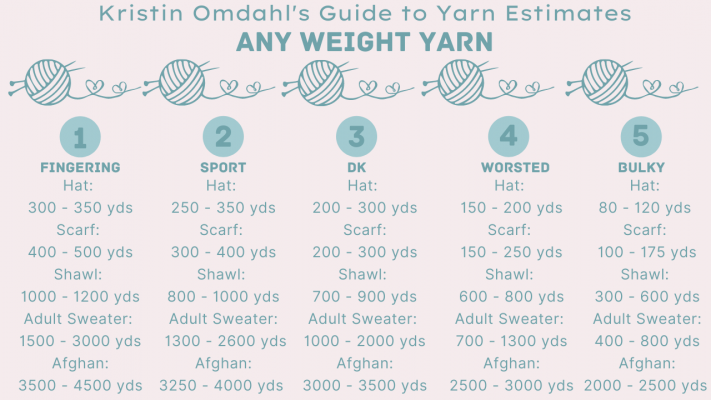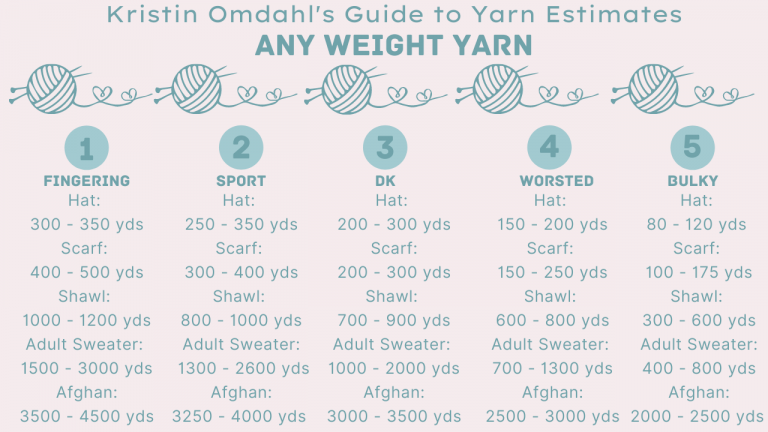 What if I want to make a scarf or wrap instead of making this cowl for the Mystery Crochet Along (MCAL)?
You can absolutely make a scarf instead of a cowl. It will just be a 53 in long scarf instead of a 53 in circumference cowl. If you would like a longer scarf, consider adding an additional color or additional balls of some of the same colors of yarn. I will be explaining the stitch multiples and row multiples in this pattern. You could also double or triple or quadruple the width and/or length to make a rectangular wrap shawl, a baby blanket or an afghan from this project. Again, use the yarn yardage estimate chart above when figuring out how much additional yarn you may need.
What if I want to make my scarf in one color instead of four colors for the Mystery Crochet Along (MCAL)?
You certainly can make this cowl or any of the above-mentioned projects in one color of yarn instead. Simply continue on in pattern instead of fastening off between colors. I will provide instructions in the pattern and in the supplemental video tutorials about how to change color or continue in one color of yarn.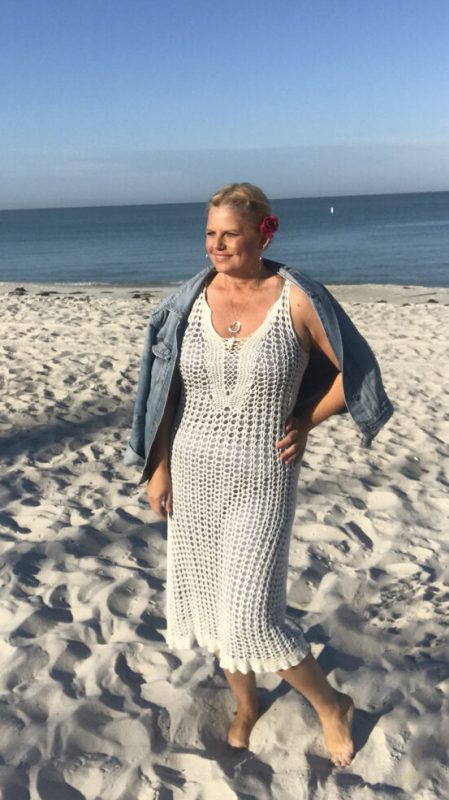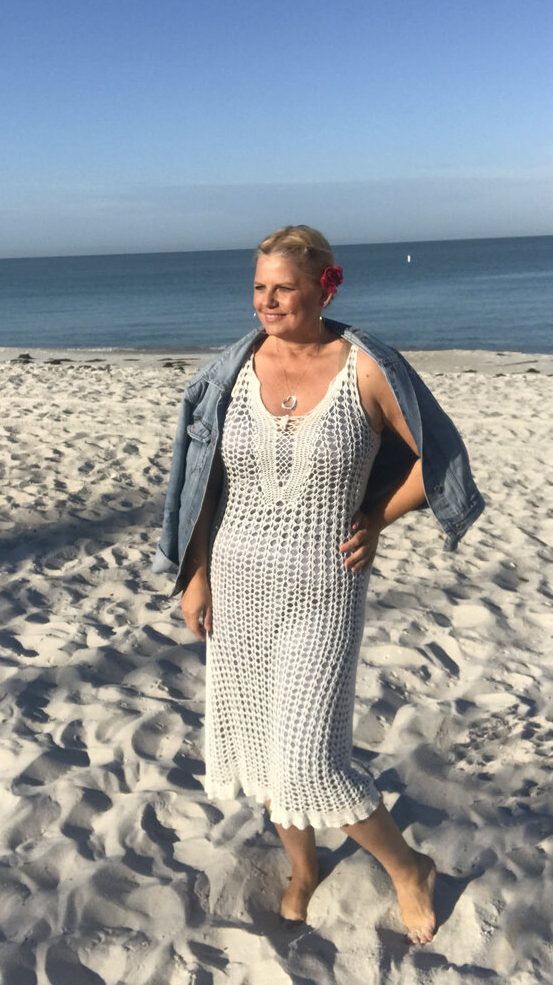 Sign up for Kristin Omdahl's Newsletter
100% Private
Sign up for the Kristin Omdahl newsletter. It is 100% private, free and FUN!
Annual Gift from Kristin
Share your birth month and day to receive an annual birthday gift & greeting from Kristin.
Get the Latest News & Offers
Get notified when new products arrive. Get up-to-date with the latest trends from Kristin Omdahl knitting & crochet. And get access to exclusive offers!