There are so many benefits of being organized in all aspects of life. Here are a few:
Reduced stress and anxiety
Increased productivity and efficiency
Improved time management skills
Better financial management
Improved health and well-being
Greater sense of control and confidence
Easier decision-making
Stronger relationships with family and friends
More time for hobbies and leisure activities
Improved overall quality of life.
Getting your thoughts down on paper helps release the negative pressure of your thoughts and allows you to think more clearly.
Here are a few of the benefits of journaling:
Helps to clarify thoughts and feelings.
Reduces stress and anxiety.
Increases self-awareness and mindfulness.
Enhances creativity and problem-solving skills.
Provides a record of personal growth and progress.
Helps to prioritize goals and aspirations.
Improves communication skills.
Boosts memory and overall cognitive function.
Encourages gratitude and positivity.
Serves as a therapeutic outlet for emotions.
And while we are at it, specific to crafting, being organized not only gives you all the benefits above, but also allows you to feel more creative, too. Take YOUR power back, and get all of your thoughts (and things) organized today!
Buy more & save more! Download the Lifestyle Printables, the Crochet Printables or the Knitting Printables individually, or add more to cart and automatically receive discounts on 2 or 3+!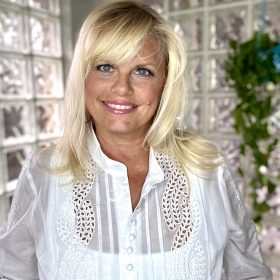 Kristin Omdahl patterns, books, handouts and videos are for your personal use only; additionally, up to 10 items can be made to sell from one design. Commercially produced products made from my instructions are prohibited. All Kristin Omdahl patterns, books, handouts and videos are licensed for single use and remain the intellectual property of Kristin Omdahl. This pattern may not be reproduced or transmitted in any form or by any means, electronic, mechanical, photocopying, recording or otherwise.
©Copyright 2023 All Rights Reserved
How Do I Download My Pattern or eBook?
Once payment is received, you will receive an email containing a download link button for the PDF pattern. If you do not receive your email immediately, please check your spam filters. If you are logged into your account at the time of purchase, you will also have 24/7 access and unlimited downloads to your pattern in your downloads library in your account section of the Kristin Omdahl website. All patterns are written in standard US terms.