PRESS and CUSTOMER COMMENTS
As excited as we are to share with you directly, it's doubly exciting when the enthusiasm is being prompted by another source. I invite you to see what others have said about Kristin Omdahl recently.
Kristin Omdahl in the PRESS: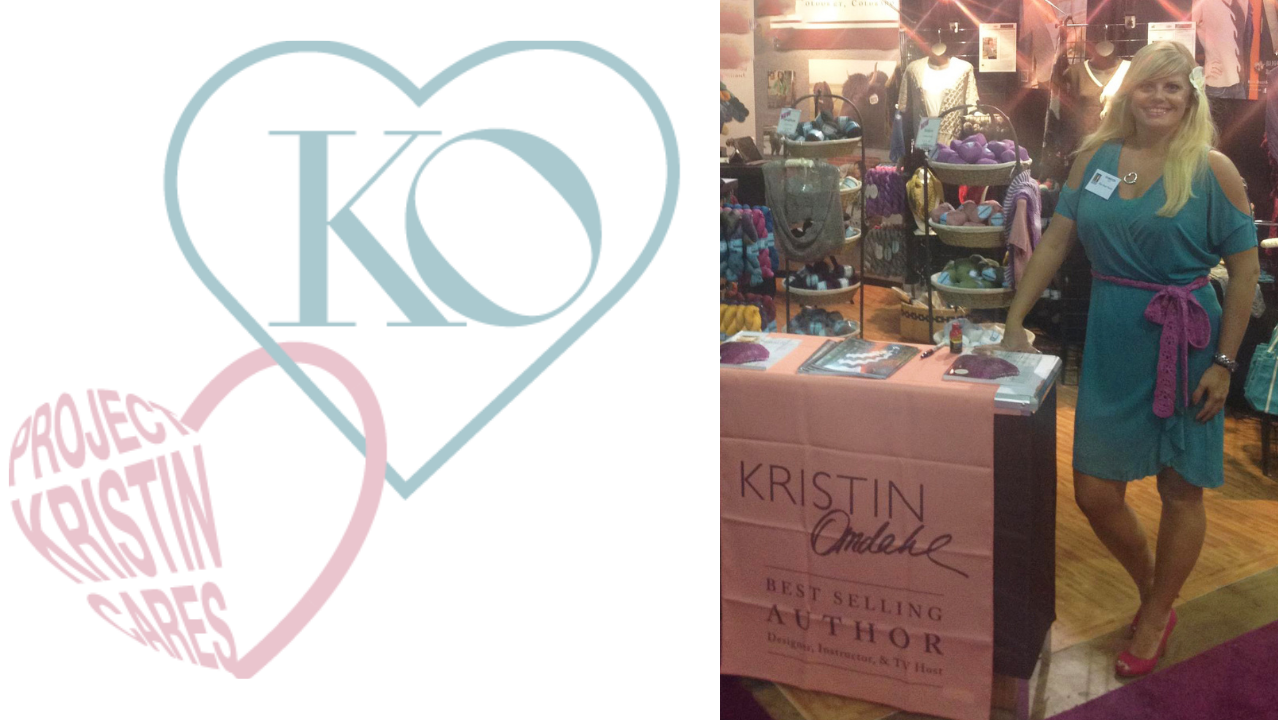 Victim Shaming is the Secondary Wave of Abuse You Don't See Coming
I am a survivor of domestic violence, many times over. As a child I was not protected from predators. And that set the foundation for attracting multiple predators over the course of my adulthood. I'm not one to dwell on or lament over the past, but I do believe that the more I share my […] Read more
HERE
Kristin Omdahl Helping Survivors of Domestic Violence, as seen in Thrive Global
I have been choked unconscious multiple times in my life, by the hands of someone I thought loved me. Yes, read that again: choked until I lost consciousness. It is one of the absolutely scariest feelings in the world to be so helpless. But I am one of the lucky ones because I survived. Many people die by strangulation at the hands of a 'loved one'.
Abuse does not begin with physically putting your hands around someone's neck and squeezing. No, abuse begins… Read more HERE
eBella Magazine
'Dirty Secret' No More: Domestic abuse survivor empowers others to share their stories​
by Kathy Grey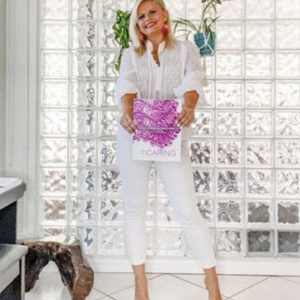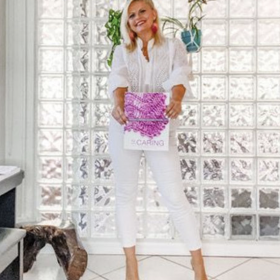 She is the picture of success. Kristin Omdahl has authored more than 20 books, created thousands of patterns for knitting and crochet, has her own line of yarn, hosts a daily YouTube show and guest stars on a PBS show about her handiwork.
It's hard to imagine that this Naples resident's success grew from escaping an abusive marriage, something that also birthed her charity, Project Kristin Cares, devoted to helping others survive domestic violence.
"It's not about how you fall down. It's about how you get back up," Omdahl says. It was hard-earned wisdom for her.
Read more HERE
Splash Magazine, April 7, 2020
Press Link: Culture in Time of Coronavirus: DIY Protective Face Masks by Michele Caprario
Helping Others: How I Thrive After Surviving Abuse by Kristin Omdahl for ThriveGlobal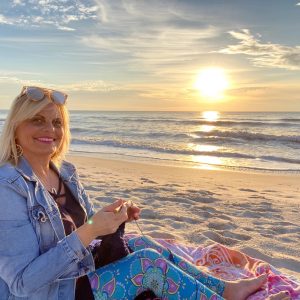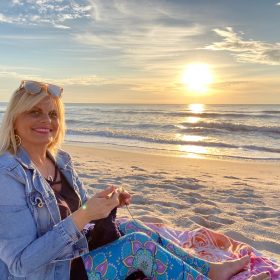 I am an idiot, a slut, a bitch and a victim. I am also an entrepreneur, a teacher, an inspiration and a survivor. If the opinions of others drove my decisions, my life might have been very different, depending upon whose opinions I valued the most. But other people's opinions of me are none of my business.
I  have survived many kinds of physical, verbal and sexual abuse, by more than one person in my life. Read more HERE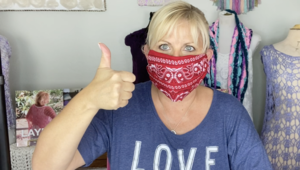 MASK SCARCITY IS MOTHER OF CREATIVE INVENTION
With protective face masks in short supply, Americans are stepping up, taking initiative and demonstrating the ingenuity of our DIY culture. The internet is buzzing with crafting spokespersons who have easy-to-follow video instructions for making No-Sew protective masks from cotton squares and other materials one might have lying around the house. The newest member of the PBS "Knit and Crochet Now!" show, Kristin Omdahl offers a simple-fold model, made from a bandana and two rubber bands.
See Video
Huffington Post, April 6, 2020:
Press Link: How To Make A Face Mask With A Bandana For Coronavirus | By: Kristen Aiken
All this DIY mask requires is a bandana (or a large square of fabric) and two rubber bands (or hair ties).
But we may have just found the easiest DIY face mask of all ― the bandana face mask. All it requires is a bandana and two rubber bands. No sewing or glue required.
Don't have a bandana? No problem. The standard size of a bandana is 22 inches square, or 56 square centimeters, so you can find a piece of cotton fabric that has a similar weight. An old bedsheet, a pillowcase, a T-shirt, pajamas or a dress shirt you don't wear anymore will do just fine.
Don't have rubber bands? Stretchy hair ties (the kind you secure a ponytail with) will do the trick.
This YouTube tutorial from Kristin Omdahl is the only one you'll need. Just keep in mind when fitting your mask that the edges should fit snuggly against your skin.
See Video
Kristin Omdahl Interview in Happily Hooked Crochet Magazine, October 2019
Press Link: Happily Hooked Crochet Magazine, October 2019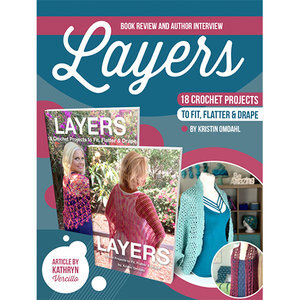 New Kristin Omdahl Interview in Happily Hooked Crochet Magazine, October 2019
As someone who is skilled at both crafts, what might inspire you to choose a crochet project over a knit one?
Knitting and crochet are similar AND different. There are tons of reasons to pick one over the other – one example would be if I wanted to replicate a texture I've seen in nature and I think it will translate better in knitting or crochet. Or I think it will be more stylish or flattering in one or the other. Or I think it will be easier to chart or teach in one craft or the other. Or the yarn in mind will translate the idea better in knitting or crochet. There are dozens of things to consider.
Read Full Interview
Crochet World Magazine (features Kristin Omdahl and "Motif Magic" Book), April 2019
Obtain Copy: Order Magazine Here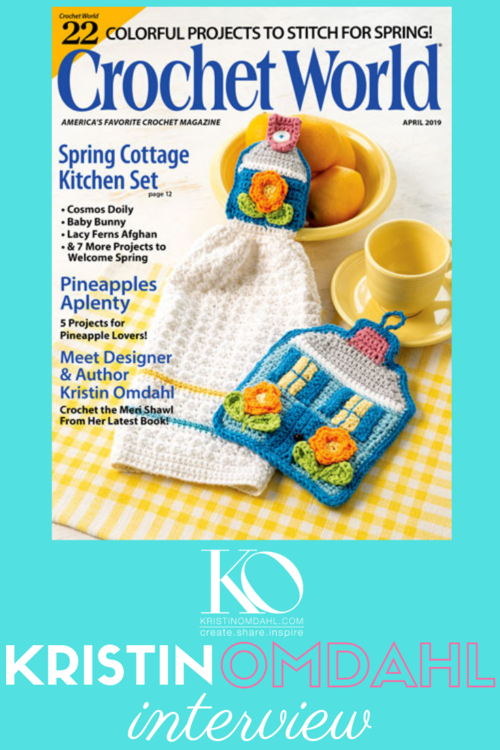 Crochet World Magazine, April 2019 issue, has a 2 page interview with me, along with a book review of "Motif Magic" and an excerpted pattern from the book, Meri Crochet Shawl, featuring Be So Fine Yarn in color Calypso Lime.
You can order the magazine (digital available now and print available Feb 26) from this link here: Order Magazine HERE
And you can find Crochet World Magazine at your local Hobby Lobby, JoAnn Craft Store, Michaels, Walmart or where ever you normally find Crochet World Magazine.
Order Magazine
Kristin Omdahl featured in LookVine's article on Cool & Chic Casual Wear Style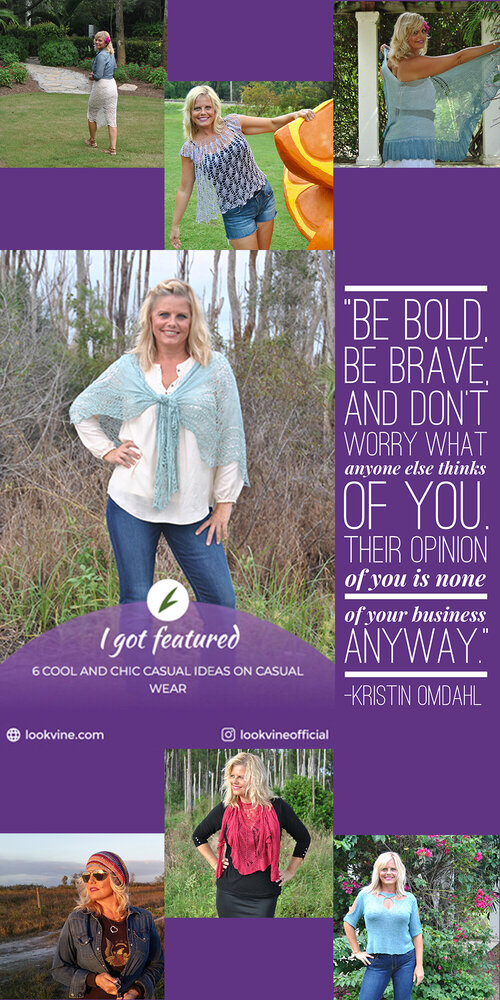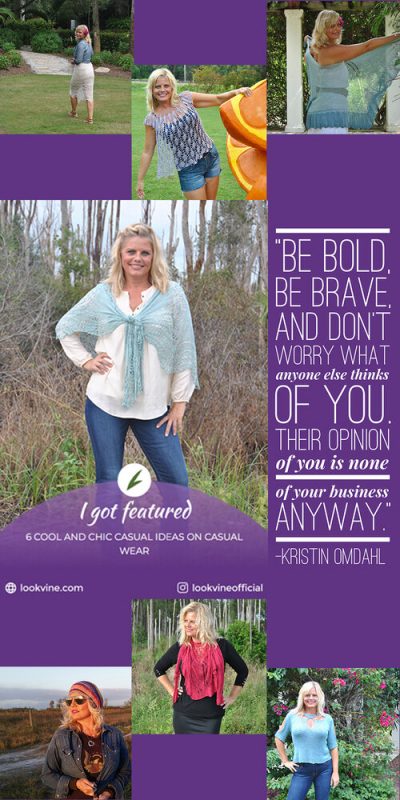 LookVine.com is a fashion blog community which celebrates unique fashion styles from across the globe. They emailed me and said they liked my Instagram profile @kristinomdahl and would like to share my story as an influencer. They asked me some interview questions and said they wanted to learn about my amazing fashion sense to share it with people and inspire those who want to follow the same path. How fun!
What is One Fashion rule you never break?Always, always, always be yourself.
What interests you in Casual Wear?I love boho style. I am a knit and crochet designer who absolutely adores the organic flow of handmade clothing. I spent a lot of time curating the most beautiful yarns to fit my aesthetic for my designs. Layering is my favorite go-to for styling because it makes my personal style aesthetic more inclusive to a wider range of sizes. Long and short, tough and soft, bold and neutral; contrast is what I love the most about layering.
What styling advice would you give to your younger self??Be bold, be brave and don't worry what anyone else thinks of you. It is none of your business what they think of you anyway.
Read Rest Here
Wall Street Journal
Press Link: 10 Tips To Turn Your Hobby Into A Business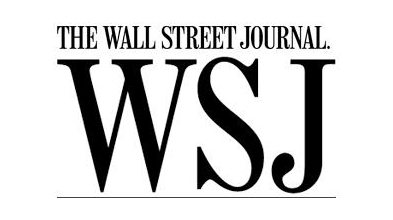 Kristin Omdahl is a featured contributor to the article "10 Tips to Turn Your Hobby Into a Business" by Susan Solovic. In this article, Kristin shares her knowledge and experience as an entrepreneur who has successfully turned a hobby into a business.
The Lingerie Journal:
Press Link: Eucalan to Release New Scent with Designer Kristin Omdahl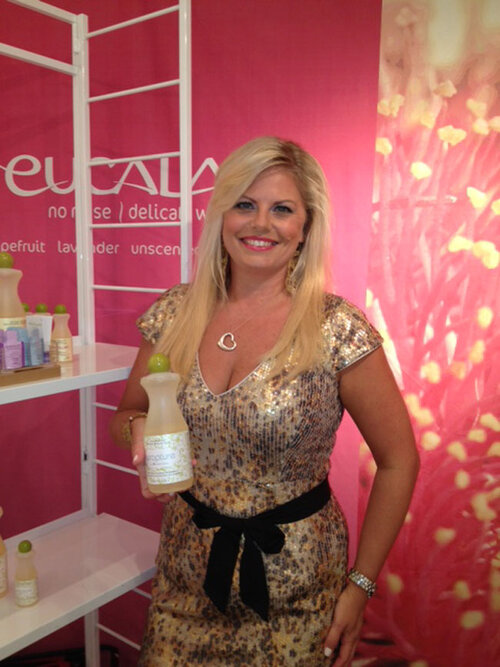 Eucalan Delicate Wash has teamed up with television personality and knit & crochet designer Kristin Omdahl to create Wrapture, a sensual new fragrance in the Eucalan family of products.
Inspired by the romantic scent of Jasmine, Wrapture is the newest formulation with essential oils. The highly concentrated yet mild and eco-friendly formula is free of bleach and phosphates.
"When I was approached by Eucalan to create my own scent, I was thrilled" says Kristin Omdahl, creator of Wrapture, "I've been a Eucalan enthusiast since its inception and really believe in this product. I live in southwest Florida and am surrounded by the intoxicating scent of Jasmine so infusing my own romantic sensibility came easily for me." Read rest of article HERE
Creative Entrepreneur Establishes Fund to Assist Victims of Domestic Violence, May 2016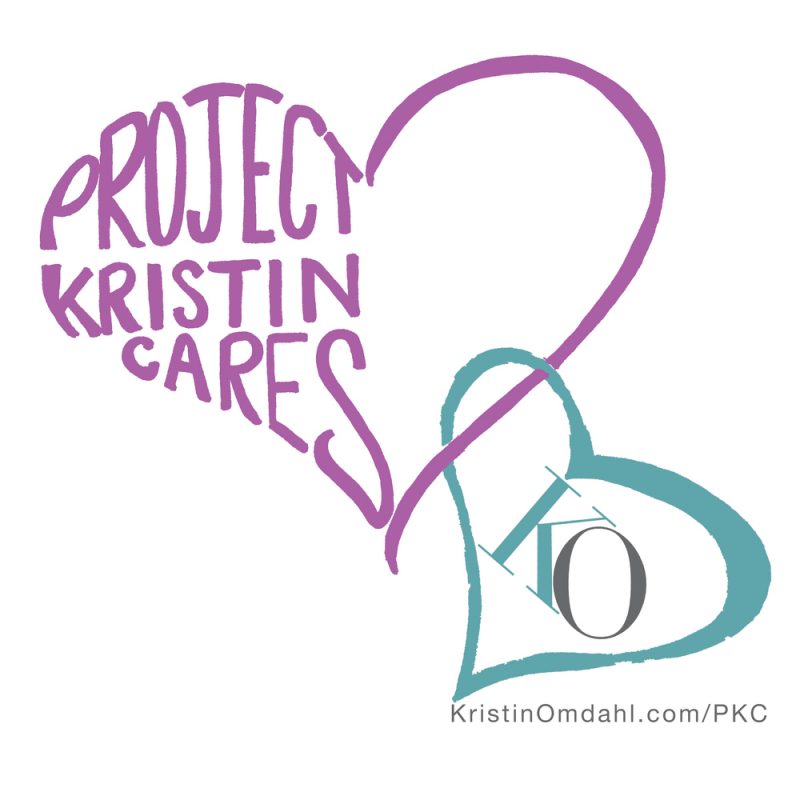 Creative Entrepreneur Kristin Omdahl Establishes Project Kristin Cares to Assist Fellow Victims of Domestic Violence
May 2, 2016 – Bonita Springs, FL: Internationally acclaimed author/designer/personality and yarn company owner Kristin Omdahl has announced the establishment of Project Kristin Cares. Says Omdahl: "As a victim of domestic violence myself, I am all too aware of the prevalent sense of shame and isolation that often accompanies this all too common crime in today's society. Project Kristin Cares will both shed light on this issue as well provide funds for women (and men) who have been forced from their homes and need to start over."
View Press Release
Leisure Arts (The Art of Everyday Living) Interview, August 2014
Press Link: An Interview With Kristin Omdahl, Designer Of Beginner's Guide To Knitting In The Round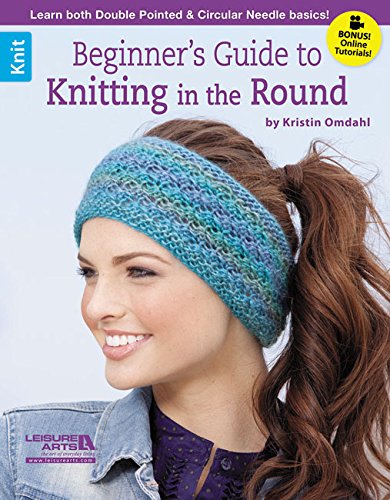 This interview goes in depth behind the scenes of the inspiration behind writing "The Beginner's Guide to Knitting In the Round". For beginners who are ready to advance beyond flat knitting, working in the round is a natural progression, says designer Kristin Omdahl. It alleviates a lot of seams, she explains, which gives a better structure to your projects, as well as making them more pleasing aesthetically.
Kristin created the designs in this book to be easy projects for learning to use double pointed and circular knitting needles, as well as combination projects that transition from one type of needle to the other. Great for gifts, projects include a Headband, Cowl, Lace Capelet, Pouch, Baby Hat, Fingerless Mitts, Baby Blanket, and Family Hat in sizes for toddlers, children, women, and men.
Buy On Amazon
Kristin Omdahl is a featured artist of Interweave Press
Press Link: An Interview With Kristin Omdahl, Designer Of Beginner's Guide To Knitting In The Round

Our featured crochet artists are some of the most trusted names in fiber arts. We have products by Kristin Omdahl, a longtime crocheting expert who has been featured in or contributed to various knitting-related publications and TV shows. You can craft just like this innovative artist with our amazing selection of Kristin Omdahl patterns, including trendy shawls, scarves, blankets, trims, borders and more.
Kristin on Interweave
Webs Magazine, "Webs Loves Kristin Omdahl", Fall 2013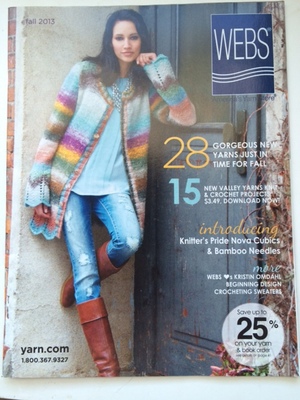 Check it out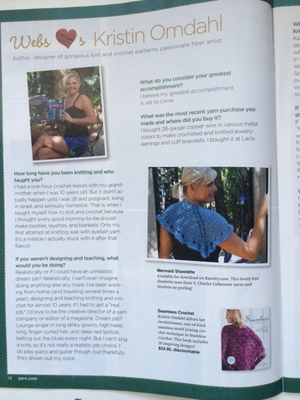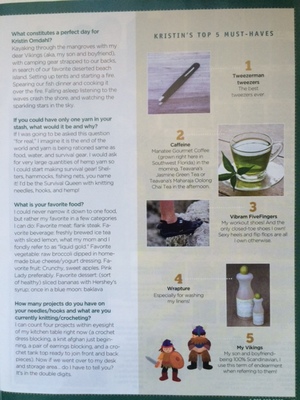 CUSTOMER COMMENTS:
"Shipping so fast I think I got whiplash"
"Thank you so much for the quick, really, really quick shipping! I'm going on a road trip and wanted to work on it while gone but didn't think it would make it before I left. 3 business days regular shipping has got to be a RECORD! The yarn is lovely and yummy, I can't wait to get started! Thanks again, C"
BOOK REVIEWS:
"There is no debate that Kristin Omdahl has proven herself as a capable designer of crochet fashion! Her latest effort, Crochet So Lovely, shows that in addition to using her construction and technical skills, she applies her 'heart' to achieve a romantic and feminine look." —Crochet Queen: Royal Ramblings
"Crochet So Lovely has 21 of the most gorgeous and intricate lace patterns. This book has so many beautiful and whimsical lace designs, created by Kristin Omdahl. There are projects for everyone ranging from tops and skirts to shawls, cowls, and hats. Kristin also explores many different kinds of lace patterns from hairpin lace to more open weave lace and motifs." —The Stitchin' Mommy