This is a 31 day digital Writing Journal Notebook you download to any device and record your thoughts, feelings, goals, progress or whatever else you want.
I feel so much more confident and in control of my life when I focus my awareness on the present moment, and assess my feelings calmly in conjunction with my gratitude and my goals. Recording and documenting your ideas is very important in the creative process. As you gain confidence you may find your creative thoughts bringing you closer to a happier life.
Track your progress and growth with a Writing Journal Notebook.
Journaling contributes to evoking mindfulness, healing, achieving goals, strengthening self-discipline, and improving memory and comprehension. Gratitude, when combined with journaling, greatly strengthens these benefits.
I believe human beings are more alike than they are different. During my lifelong quest for inspiration, I have discovered that throughout history there have been amazing people who agree with me.
The more you create, the more creativity you have! Writing in a Writing Journal Notebook can benefit your other creative interests, too.
Track your progress of crochet, knitting, sewing, jewelry making or any other crafts.
Catalog your projects with notes of type of yarn and tools used and any modifications you might have done to the pattern.
Make lists of your creative goals. What do you want to learn this year?
Focus on the positive – make it a gratitude journal to focus on the things you love.
I hope you enjoy the quotations I curated for this notebook. May they spark your inspiration as you begin to write each day. The theme for Volume I, Issue 1 is love. Unconditional love of self is the foundation from which all other love grows. Having faith in yourself is the key to unconditional love. Even if it has been a long time since you were kind to yourself, it only takes one moment, one thought, one act of kindness, to begin. So let's get started.
Bundle all 7 digital Writing Journal Notebooks together and save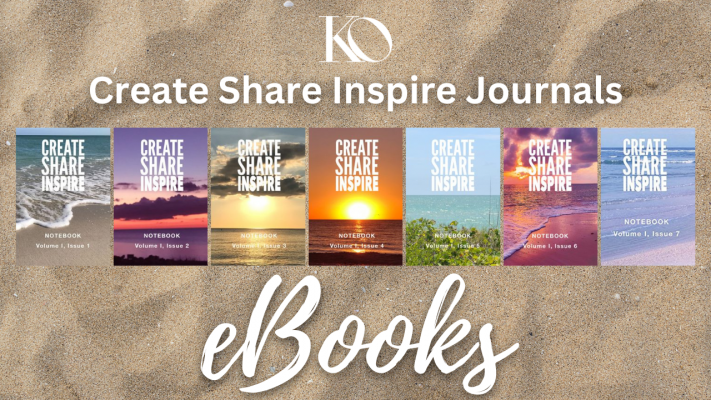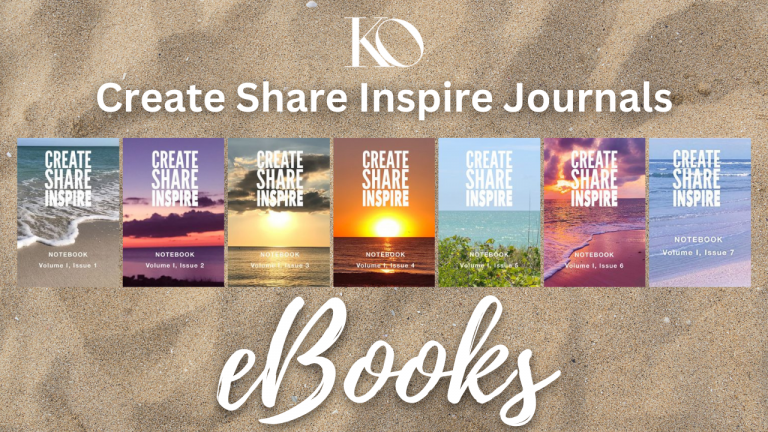 Let us make time to create, share and inspire today and every day.
xoxo, Kristin
Kristin Omdahl patterns, books, handouts and videos are for your personal use only; additionally, up to 10 items can be made to sell from one design. Commercially produced products made from my instructions are prohibited. All Kristin Omdahl patterns, books, handouts and videos are licensed for single use and remain the intellectual property of Kristin Omdahl. This pattern may not be reproduced or transmitted in any form or by any means, electronic, mechanical, photocopying, recording or otherwise.
©Copyright 2022 All Rights Reserved
How Do I Download My Pattern, eBook or digital writing journal?
Once payment is received, you will receive an email containing a download link button for the PDF pattern. If you do not receive your email immediately, please check your spam filters. If you are logged into your account at the time of purchase, you will also have 24/7 access and unlimited downloads to your pattern in your downloads library in your account section of the Kristin Omdahl website. All patterns are written in standard US terms.
You can also purchases a paperback version of this digital journal here: Create Share Inspire Notebook Journal #1
It is also available on Amazon here: Create Share Inspire Notebook Journal #1
Benefits of Journaling articles: