Saying goodbye is never easy. But you know me as a "glass half full" kinda person so I choose to focus on the memories, the experiences and the good times as Eucalan and I part ways this year. Eucalan celebrates their 30th anniversary of business this year; an incredible accomplishment and I am very happy for them. They have decided to do some re-branding, and although they will continue to sell the exact same product that used to be called Wrapture, they are discontinuing the Wrapture name, and their association with me. Going forward, it will simply be Eucalan's Jasmine scent.
I wish them continued success and am very grateful for the experience of working with them all these years! But because Wrapture has been discontinued, I will no longer be giving free samples with yarn purchases, and I will not be using Wrapture for charity donation
Kristin Omdahl launching Wrapture by Eucalan at Curve Lingerie Show, Javit Center, NYC on August 5, 2012.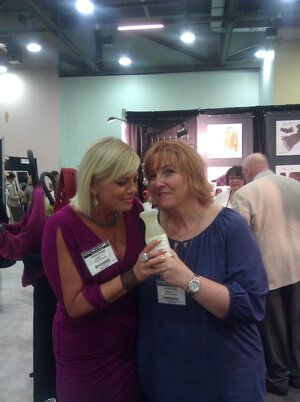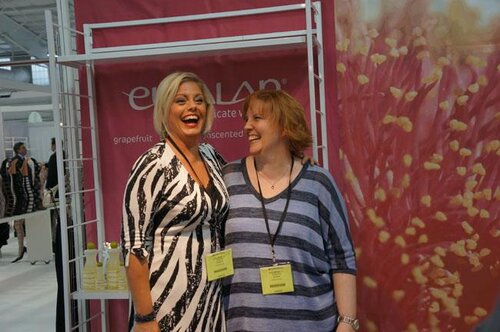 Decisions are sometimes made by others that impact lives. However, those invariably become opportunities to learn and grow and come back stronger and better. While I do not yet have a replacement for the free gift with purchase or for the charity donations to Project Kristin Cares, please know that I will work at coming up with something better to share with you and the world soon.
Just like with other bumps in the road, I have always felt comfort in helping others along the way. As I will no longer be including samples of Wrapture with my yarns, I will offer you my yarn sale prices as permanently reduced regular prices. Let us celebrate this chapter closing and excitedly anticipate the next one opening soon.
xoxo, Kristin