I'm always on the lookout for eco-friendly, non-toxic solutions for the home and for my knit and crochet business. I wanted to try laundry detergent sheets for several reasons:
Benefits of laundry detergent sheets:
eco friendly
no plastic jug
no heavy liquid to ship
no waste
hypoallergenic
plant based formula
non-toxic
no dyes
no artificial brighteners
no harsh chemicals
The Gileooparl laundry detergent sheets are without dyes, artificial brighteners or harsh chemicals, it is a nontoxic, nonirritating natural laundry detergent. This means our cruelty-free and vegan laundry sheets are safe for your family and pets and good for our environment.
How to use in the Washing Machine: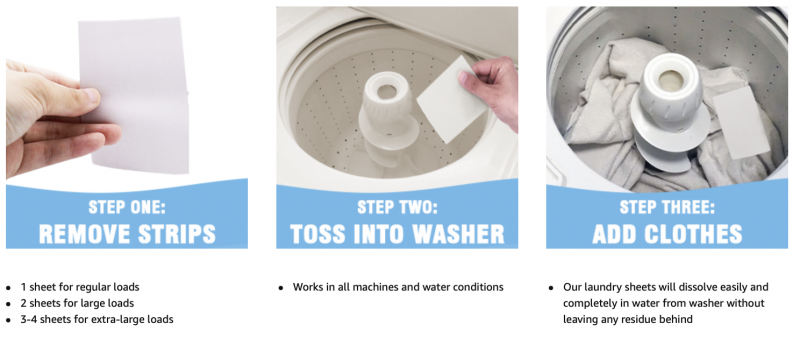 These laundry detergent sheets are low-sudsing which means you can use them in both traditional washing machines and front-loading HE washing machines, too. Simply toss the laundry sheet in the washing machine with your clothes or linens and wash as usual! It could not be easier to do.
Step 1: Remove the laundry detergent sheet.
Step 2: Toss in any washing machine.
Step 3: Add your clothes.
Step 4: Wash normally.
How to use for blocking handmade knit and crochet swatches and finished projects: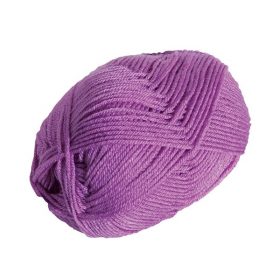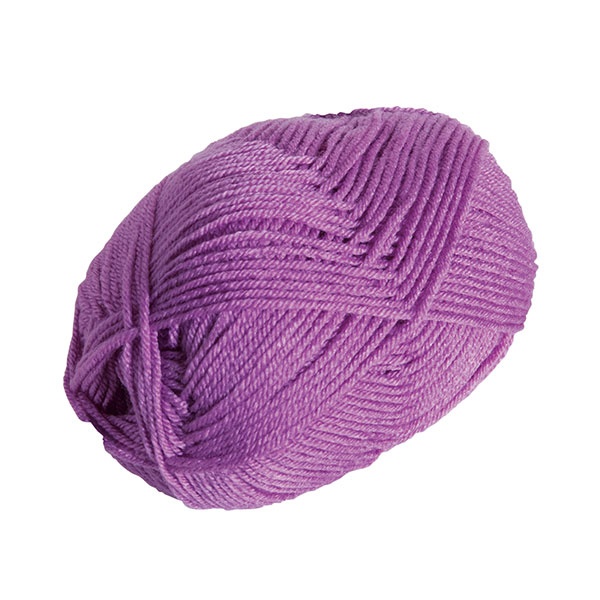 I was amazed at how quickly these laundry sheets dissolve in a bowl of water! It makes for a quick and convenient solution to hand washing and blocking anything! For the swatches show, I crocheted them in Knit Picks Brava Worsted yarn in color Lady Slippers.
The swatches are crocheted for the Tender Claire Crochet Cardi Wrap Vest Pattern. I wanted to remake this crochet pattern and share with you some of my tips for yarn substitution.
First, you want to choose an appropriately sized yarn. The pattern calls for #4 worsted weight, so I shopped for a #4 worsted weight yarn. The Brava Worsted by Knit Picks was on sale, so I ordered a few colors. I knew I wanted this pretty pink-purple Lady Slippers to be a layering piece for fall.
Next, you want to make a gauge swatch. I started with the crochet hook size suggested in the pattern. The swatch turned out too small, so I increased my hook size to make another swatch. This one is much closer to the original gauge measurement.
A handy rule of thumb: if your gauge measurement is too small, increase hook size; if your gauge measurement is too large, decrease your hook size; and crochet a new swatch.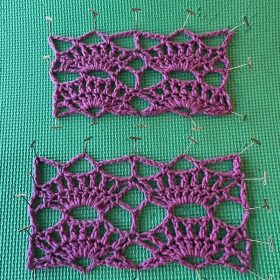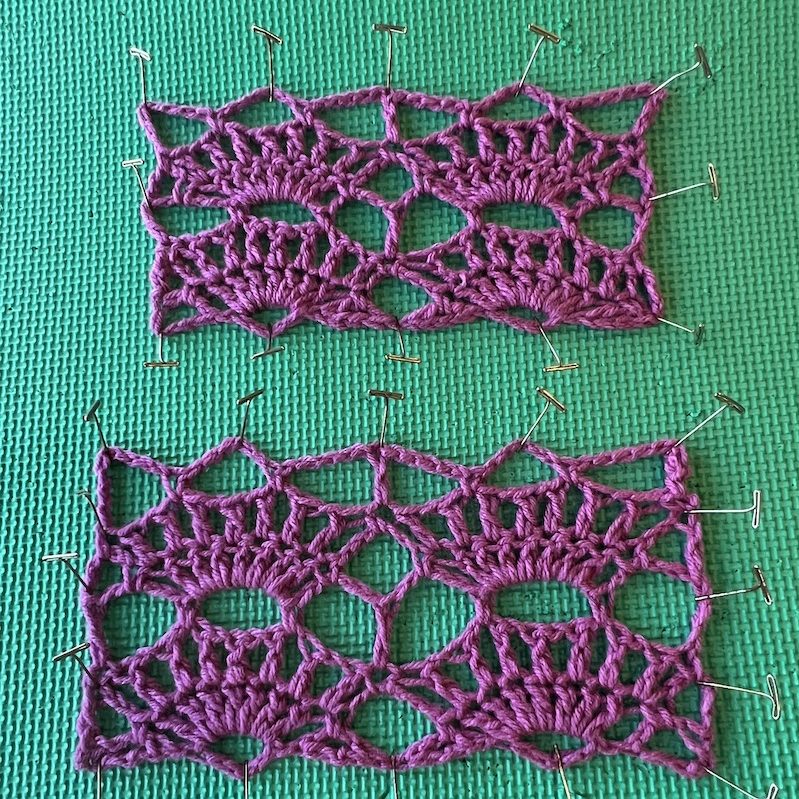 Next I dissolved a laundry detergent sheet in a bowl of water and let my swatches soak. Then I squeezed out the excess water, and pinned them to a blocking board with rust-proof t-pins. Please allow your swatch to dry completely, unpin, and then take your final gauge measurement. Not only does water affect the gauge measurement of yarn, but it can also vary slightly in the drying process, too.
The smaller swatch was too small for the listed gauge in the pattern, so I made a second swatch with a larger crochet hook. Once I hand washed, pinned to a blocking board and allowed to dry, I discovered the original swatch was closer to the gauge measurement requirements for the crochet pattern. It is so interesting to compare and contrast swatches before and after they are blocked. And the results are so important.
The more accurate you can determine the gauge of your stitches, the better results you will achieve with your finished crochet wearable!
How yarn is affected by water not only determines your gauge measurement but it also eliminates the dreaded "my sweater stretched out" myth. Once you wash your sweater regularly after wear, blocking it to the finished measurements and allowing it to dry will give you a perfect fit every time, and using good quality soap will lengthen the life of your fibers, too! For all the time we spend making wearables, I think our hard work deserves to be enjoyed for a very long time.
Watch episode 1097 of the Kristin Omdahl Show where I demonstrate how easy it is to use the laundry sheets (1/4 of a sheet) to block two swatches here:
Benefits of Laundry Sheets for RV and Small Living Lifestyles:
I can easily hand wash my clothing when necessary using these laundry sheets with my Scrubba Wash Bag. This has been an amazing find for my RV lifestyle but I wish I had discovered it much sooner! And for someone like me who has to cart their larger laundry loads to a laundromat, it is much lighter, more compact and easier to carry than a jug of heavy, traditional laundry detergent.
This product is a great alternative to traditional laundry detergent. It is eco-friendly, non-toxic, hypoallergenic, and works great. I love how quickly the sheet dissolves in water. I like the light, fresh scent (there is an unscented option, too). And I like how compact and convenient laundry detergent sheets are for a small space RV lifestyle. The price is great, too!
Kristin Omdahl is the best-selling author of dozens of knit and crochet books; designer of almost 1000 knit and crochet patterns; and producer of award-winning videos. You can join Kristin LIVE 5 days a week for The Kristin Omdahl Show on YouTube and browse through thousands of tutorial videos there, too. Kristin donates a portion of every sale to help survivors of domestic violence. Learn more about Kristin's charity, Project Kristin Cares HERE.
Shop Kristin Omdahl Crochet Patterns
Shop Kristin Omdahl Knitting Patterns
Shop Kristin Omdahl Books
I would love to see your creations. Just as much fun as making these myself is the satisfaction I get from seeing my designs come to life and other knit and crochet fans wearing them too. There are now 2 ways you can share what you have done!
I have recently added a wonderful new interactive section to the website which I invite you to take part in, it has been a smashing success and such fun so far. It is the new

"Share Your Project" section

. You, my creators, can upload images and descriptions of your creations to share with the ever growing community!

To upload simply click here. 

If you want to continue the party, join the KO Community Forums on my website. It is 100% PRIVATE! You can start or join forum posts, and even direct message others, too. Join the KO Community forums

HERE

 
Additionally, I host a livestreaming podcast, vlog or show weekday on my YouTube Channel called The Kristin Omdahl Show. You can join the audience and even ask me questions LIVE! I often do a show and tell, or quick demo and I always interact with the live audience. It is a lot of fun!
You can browse through over 1000 previously recorded episodes HERE: The Kristin Omdahl Show Playlist. Make sure to subscribe to my YouTube Channel to get reminders when the next episode airs LIVE.
You can also Refer-A-Friend and get rewarded, too! Learn more HERE
I look forward to seeing what you create!
xoxo,
Kristin
Hypoallergenic Eco-Friendly Laundry Detergent Sheets Review by Kristin Omdahl