Making handmade gifts has been a passion my entire adult life – long before I became a knit and crochet designer and author. Even in my 20s I used to make gift baskets of foods at the holidays including: fruit jams, stone ground mustards, pickled vegetables, rugelach pastries, cheese crackers and peach-raspberry cheesecakes. Here's my list of 15 Benefits of Handmade Gifts:
Personalization:
Handmade gifts can be customized to reflect the recipient's personality and preferences. Choose their favorite colors or even their favorite team's colors for an afghan or scarf. Make a utilitarian gift to fit a specific lifestyle, like a cord organizer for someone who travels a lot. You can find my cord organizer sewing pattern in 80 Handmade Gifts. Paperback and ebook options.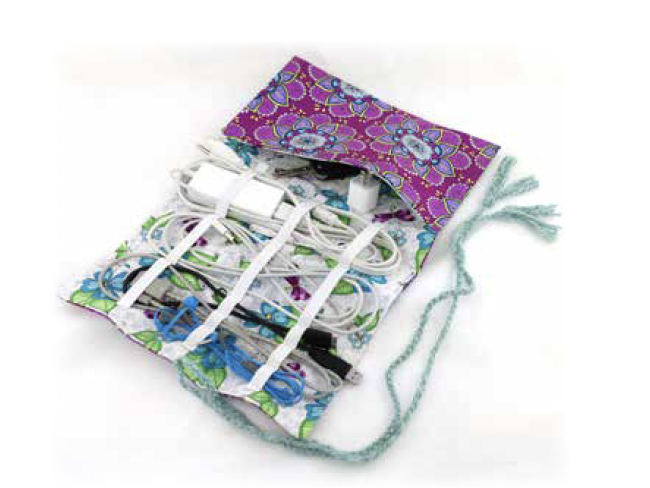 ADA Cord Keeper
Sewing Pattern
Uniqueness:
Handmade gifts are one-of-a-kind and cannot be replicated. This is one of my favorite aspects of handmade gifts. There is no comparison to me between mass production and one-of-a-kind handmade gifts!
Thoughtfulness:
Handmade gifts require time, effort, and thought, demonstrating how much you care. You can put positive and loving intention into every stitch, every step, every process along the way. How special is that?
Sustainability:
Handmade gifts often use eco-friendly materials and reduce waste. While they don't HAVE to be sustainable, it is pretty cool that you can incorporate this element into a handmade gift, too.
Creativity:
Making handmade gifts allows you to tap into your creativity and create something truly special. Even when following a pattern, you can always add your own flair to any project – whether it is changing up the color, texture, or modifying the size or length. Maybe embellishing with beads, buttons, bows or ribbon. The sky is limit when you empower your creative spirit.
Quality:
Handmade gifts are often of higher quality and made with attention to detail. And again, even if the pattern does not call for quality materials, YOU can choose to make your handmade gifts the highest quality you can afford. And you always have the option of giving your utmost attention to detail to make your gifts the highest quality, too.
Cost-effectiveness:
Making your own gifts can save money compared to buying store-bought gifts. This is a debatable opinion for sure. But I am not suggesting to compare a mass produced, cheap t-shirt at Walmart with a handmade lace shawl made with the finest of cashmere yarn! However, if you are comparing a luxury cashmere lace shawl with a high-end department store counterpart, then yes, I do believe it will cost you less to make a handmade gift. At least in supplies – not including your labor cost.
Skill-building:
Making handmade gifts can help you develop new skills and improve existing ones. There is no downside to learning new skills ever! And if you can produce a thoughtful handmade gift in the process? Win win!!
Emotional value:
Handmade gifts can evoke emotions and memories that last a lifetime. A useful handmade gift is the gift that keeps on giving. A comforting afghan will remind someone of you every time they wrap themselves up in it.
Connection:
Making a handmade gift can strengthen the bond between the giver and recipient. This is another debatable opinion, too. I know some people feel unappreciated when they give a handmade gift to someone who doesn't appreciate it. And this is where I will suggest: Know your audience. If you don't think the gift recipient will appreciate your handmade gift, maybe handmade isn't the right choice, unless you can remove your personal feelings from the equation. Spreading handmade love around the world is not always going to come with accolades and praise. Either be ok with that, or choose your gift recipients wisely to spare your feelings.
Support small businesses:
Buying handmade gifts supports local artists and small businesses. While it is a wonderful experience to make your own handmade gifts, occasionally there just isn't time. Buying handmade gifts is special, too. Promoting handmade is always a positive movement and supporting local artists and businesses is a bonus, too.
Health benefits:
Crafting can reduce stress and improve mental health. This has been documented many, many times over the years. And I can certainly attest to the health benefits of crafting. I do believe it helps with anxiety and I believe it builds self esteem by being productive, too.
Fun:
Crafting and making handmade gifts can be a fun and enjoyable activity. Whether you are learning something new, or perfecting a seasoned craft, there is always something fun about being creative!
Educational:
Making handmade gifts can teach you about different materials, techniques, and cultures. The more you know, the more choices you have. The more skills you have, the more problem solving abilities you gain, too. There is no downside to learning new things.
Legacy:
Handmade gifts can become cherished heirlooms that are passed down through generations. One of my favorite expressions is: leave the world better than we found it. Leaving a creative, heartfelt and handmade mark on this world is a great goal. Don't you think?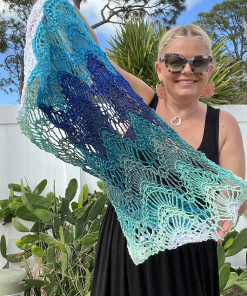 Out of stock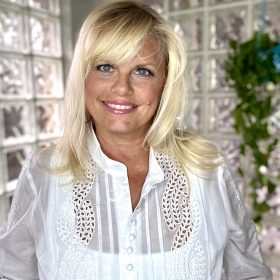 Kristin Omdahl patterns, books, handouts and videos are for your personal use only; additionally, up to 10 items can be made to sell from one design. Commercially produced products made from my instructions are prohibited. All Kristin Omdahl patterns, books, handouts and videos are licensed for single use and remain the intellectual property of Kristin Omdahl. This pattern may not be reproduced or transmitted in any form or by any means, electronic, mechanical, photocopying, recording or otherwise.
©Copyright 2023 All Rights Reserved
How Do I Download My Pattern or eBook?
Once payment is received, you will receive an email containing a download link button for the PDF pattern. If you do not receive your email immediately, please check your spam filters. If you are logged into your account at the time of purchase, you will also have 24/7 access and unlimited downloads to your pattern in your downloads library in your account section of the Kristin Omdahl website. All patterns are written in standard US terms. NO refunds on digital products.